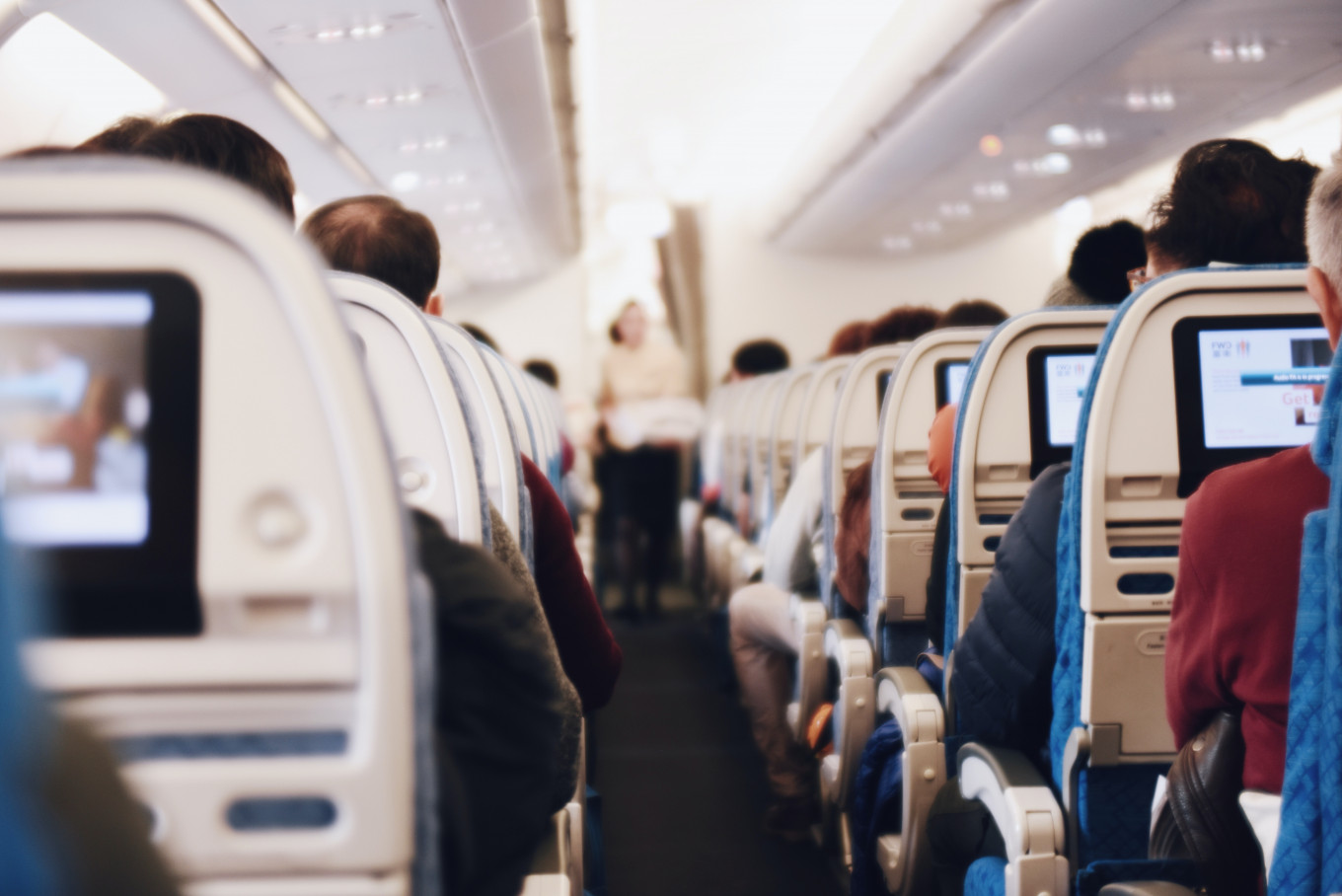 'Fully booked': Luxury tourists stage 'revenge trip' as pandemic subsides
September 21, 2022
SINGAPORE – The travel industry and high-end travelers are ready to start flying high and living big again.
With the pandemic slowly easing, the tourism industry is slowly coming back to life.
This growing optimism was clearly felt at the International Luxury Travel Market (ILTM) Asia-Pacific global show. After a two-year hiatus due to the pandemic, the show was once again held at Marina Bay Sands in Singapore from September 5-8.
More than 800 attendees, comprised of travel designers, travel agencies, concierge companies and tour operators, thronged the booths of airlines, cruise lines, hotels, resorts and tourist offices in the venue, eager to learn about new offers and trends in the luxury travel industry.
On the opening day of the expo on September 5, ILTM also released a report titled APAC: Decoding the Luxury Travel Consumer Mindset. The report, compiled by research specialist Altiant, surveyed nearly 500 affluent travelers from six Asia-Pacific countries and revealed new behaviors and preferences in the luxury travel industry.
"This research tells us that APAC travelers are highly motivated to restart their travel lives," said Alison Gilmore, ILTM Portfolio Manager, during the opening of the lounge at the Ritz-Carlton Millenia in Singapore. "They seek to make up for lost time and see the world."
Nearly 50% of respondents now value travel experiences more than material goods, according to the report. As for destinations, beach vacations remain the most popular with 48% of respondents, while 43% prefer city breaks, showing their willingness to mix and mix again.
"Journey of Revenge" and Must-See Destinations
After being cooped up at home for more than two years now, luxury travelers are apparently eager to unleash their pent-up wanderlust and explore the world again.
"What we are seeing now after two years, there is now a window of opportunity for revenge travel, where people have saved money for two years and are rewarding themselves by traveling," said Batiste Pilet, director of Switzerland Tourism in Southeast Asia, during its presentation on 6 September.
"That would explain why the huge increase in flight prices isn't really dampening the recovery, because people are really eager to travel."
Switzerland has seen an increase in the number of tourists from Southeast Asia since the start of the pandemic. In the first half of 2022, the number of Southeast Asian tourists to the country almost reached 200,000, 36% below the level of 2019. And this is a steady increase, from 97% in 2020 to 76% in 2021 compared to the 2019 baseline.
"We have really high hopes that actually by the end of next year we should really be able to reach and get back to 2019 pre-COVID-[19] levels," Pilet said.
Currently, their national carrier, Swiss International Air Lines, has resumed five flights a week from Singapore, but also Bangkok, to Zurich.
"The flights are pretty full," Pilet said. "There will soon be room for other operations."
Simon Yip, vice president of sales for Silversea in Asia, also noticed the emerging trend of revenge travel among luxury travelers.
"I can see people are now on their journey of revenge," Yip said. "They are taking longer trips, more frequently and also going to new destinations."
According to the vice president, Silversea has seen "a healthy 30% increase over 2019" in cruise bookings for 2023. The preferred cruise length has also increased from 7-10 days to around two weeks. "Another observation is that people now would like to go to these must-visit destinations, like the Arctic, Antarctica or somewhere in Africa," Yip continued. "So now they would like to go beyond the traditional programs."
Multi-generational trips
As the pandemic recedes, luxury travelers also tend to take family trips.
"We are seeing a clear trend towards multigenerational travel, in which families travel together," said Raül Guerra, APAC regional director for the Catalan Tourist Board. "We think it's because people feel they don't know when another COVID-[19] could happen. So they want to take the opportunity now to take these trips together.
According to Guerra, nearly 20 million international visitors visited Catalonia per year before the pandemic. This number also includes around 20,000 Indonesian tourists, who love the natural landscapes and historical sites of the region, such as La Sagrada Familia.
The same trend of multi-generational travel is also seen in Rwanda.
"We see grandparents, parents and children traveling together in Rwanda," said Ornella Kayitesi, first secretary for economic and political affairs at the High Commission for the Republic of Rwanda in Singapore. "And they also want to interact a lot more with the local communities than, you know, just going to see an attraction and then leaving."
About 1.6 million international business and leisure visitors came to Rwanda every year before the pandemic. According to Kayitesi, around 70-80% of the number of people are currently returning to the country.
Among Rwanda's top attractions are the Akagera, Nyungwe and Volcanoes National Parks, where visitors can spot the world famous mountain gorillas and golden monkeys.
Go outside
Due to COVID-19 concerns, many luxury travelers now prefer to spend their time at outdoor attractions.
"More and more travelers would like to experience outdoor activities due to COVID-19 concerns," said Keiko Matsuda, deputy director of the Global Projects Section of the National Tourism Organization of China. Japan (JNTO).
As a result, Japan now promotes its 34 national parks and a wide range of activities that visitors can enjoy in the parks, such as hiking, canoeing, and skiing in winter.
Since September 7, visitors to Japan are no longer required to take PCR tests, as long as they have received three doses of coronavirus vaccines. However, all tourists should still register for a trip organized by local tour operators.
The number of international tourists who came to Japan in 2019 was 31.88 million. The number fell to 4.12 million in 2020 due to the pandemic and dropped further to 250,000 in 2021 due to travel restrictions.
From January to July this year, Japan welcomed around 650,000 international visitors to the country.
"We don't know when tourism will be restored to Japan," Matsuda said. "But we hope the restrictions will be eased in the near future, hopefully this year."
Friendlier locals
A change in behavior due to COVID-19 has not only occurred among visitors. In Kyoto, this also happened among locals.
"Before COVID-19, [Kyoto] was too crowded and we had problems between tourists and locals," said Takashi Nishimura, project manager of the Kyoto City Tourism Association, during an interview with The Jakarta Post on September 7. . "But after the coronavirus, tourists were wiped out. Thus, locals enjoyed calm and non-touristy Kyoto at first.
Before the pandemic, around 8.86 million international tourists came to Kyoto every year. The number also includes around 38,000 Indonesian tourists coming to the city every year.
"But after a while, [the locals] realized how important tourism is to the lives of Kyoto citizens," Nishimura continued. "So now the attitude of local people towards tourists is changing. [They have become] friendlier, more understanding and more tolerant. I think the mood is better than before.
Many luxury hotels are currently under construction in Kyoto. Among them are Shangri-La, Six Senses, Banyan Tree and Hilton, all of which are expected to be fully operational by 2024 and 2025.
"So there will be new luxury hotels when you come to town," Nishimura said. "And you can enjoy the new Kyoto."