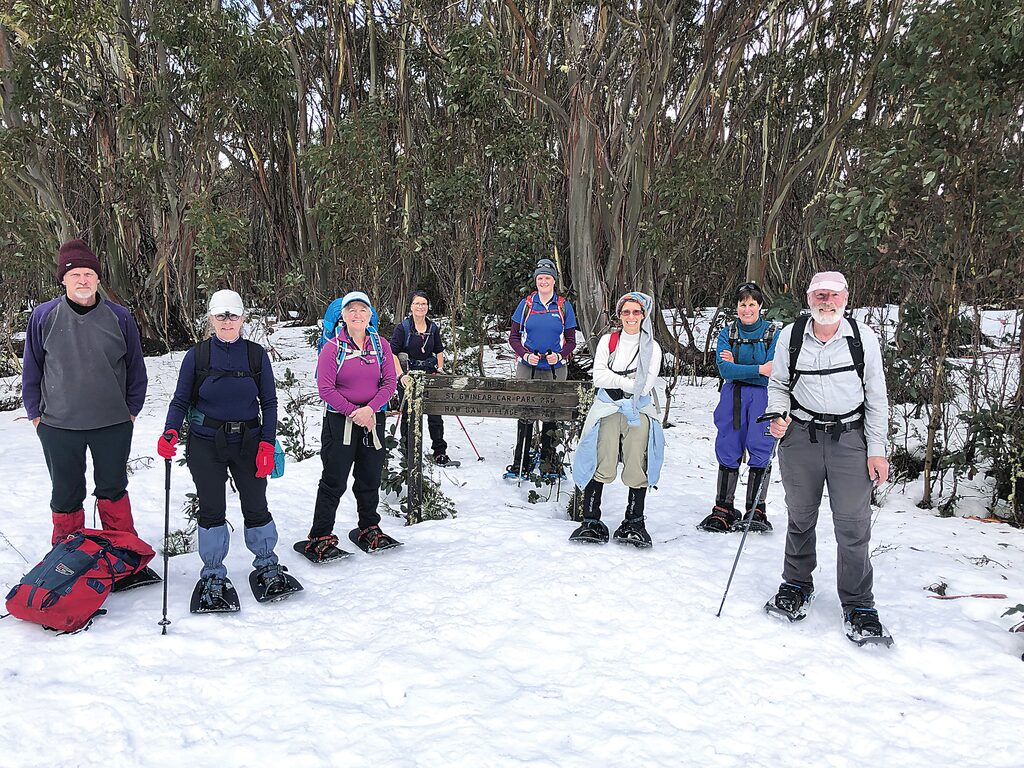 Community Corner August 12, 2022
Perpetrator at Collins
COLLINS Booksellers Sale and Wellington Libraries are delighted to host an evening with award-winning writer Vikki Petraitis, to discuss her new novel, The Unbelieved.
Vikki Petraitis is best known for her true crime books, including the bestselling book The Frankston Murders about serial killer Paul Denyer, and his first book, The Phillip Island Murderwhich has been featured on several TV shows and podcasts.
In her true crime books, Vikki has covered everything from police dogs and lawyer X to the Russell Street bombing and sex crimes. His expertise lies in interviewing police and victims to create compelling stories.
In recent years, Vikki has done two hugely successful podcast series with Casefile Presents, which have topped charts around the world and been downloaded millions of times.
She is now working with the Casefile team to develop new true crime projects.
The event will take place on Thursday, August 25 at 7 p.m.
Reservations are essential, for catering and placement purposes.
To book, call 03514 23575.
new blood
ART lovers arrived in droves for the launch of Briagolong Art Gallery's new "Young Blood" exhibition.
The launch took place last Saturday, with plenty of bites, wine, good company and art to be enjoyed in the heart of Briagolong, on the corner of Avon and Forbes streets.
"Young Blood" is a group of young local artists, who have formed an artistic alliance, bringing strength, support and organization to their individual and unique artistic practices.
This exhibition, centered on the medium of printmaking, is the first expression of this collaboration.
The gallery is open every Saturday and Sunday from 11 a.m. to 4 p.m., with "Young Blood" until September 11.
For more information, email [email protected]
Spring Plant Sale
On Saturday 15th October there will be a Spring Plant Sale at Delbridge Hall, 149 Cunninghame Street, opposite the Sale Water Tower from 9am.
There will be cakes, slices, preserves, Devonshire tea and other delicacies on sale for your enjoyment.
It will be a great opportunity for people to get together in good weather and reconnect with other members of the wider community.
Join us, find the perfect herb you've been looking for and enjoy a classic Devonshire tea.
Proceeds from the spring plant sale at Delbridge Hall will be donated to local charities.
Orchid Club Art Exhibition
Do you like plants ? Virtually daisy for them? Well, you're really going to lilac this news!
The Sale and District Orchid Club's annual spring show is back.
On Saturday, September 3 and Sunday, September 4, the Sale and District Orchid Club will hold its highly anticipated annual Spring Show after a two-year hiatus.
The Sale and District Orchid Club Spring 2022 show begins at 9.30am on Saturday September 3 at VRI Hall Sale, opposite Sale Station.
Doors close at 4 p.m. on Saturday, reopening on Sunday September 4 from 10 a.m. to 3 p.m.
For all those green thumbs that can keep orchids alive, unlike this writer, there will be a myriad of beautiful orchids on sale with potting demos on both days from 11 a.m. to 2 p.m. for all the best tips and tricks for keeping your baby alive. .
There's plenty to be won at the Sale and District Orchid Club Spring Show, with hourly lucky door ticket prizes, raffle prizes and the chance to win an orchid just by voting for your favorite orchid at the show.
It wouldn't be an Aussie event without a good old fashioned BBQ lunch; light refreshments will also be available.
For more information on the annual Sale and District Orchid Club Spring Show or to make an enquiry, call Sale and District Orchid Club Vice President Peter Ayres on 0429 180 423 or President Bruce Jeffery on 0438 293 302.
Poetry of Bond St
MONTHLY Poetry Nights are back and better than ever at the Bond Street Event Centre.
These monthly poetry nights are popular with poets old and new, from budding artists to seasoned writers.
Providing a great opportunity for budding poets to test their poetry on a friendly and supportive crowd, these evenings also provide people new to poetry with valuable performance experience and the chance to meet other like-minded people.
Anyone interested in poetry is welcome to come be part of the supporting audience or bring their work and perform on stage.
Originally scheduled for the third Thursday of the month, the Bond Street Event Centre's monthly poetry night has been rescheduled for the third Wednesday of each month, and the center apologizes for any inconvenience caused by this change.
Poets old and new are encouraged to participate in the upcoming Poetry Open Mic taking place on Wednesday, August 17 at 7 p.m.
A $5 admission covers a light supper and supports the running of these monthly events.
For more information, please telephone David at the Bond Street Event Center on 5182 8770.
Alpine hike
Last Saturday's annual Snow Shoe Shuffle, undertaken by the Ben Clauchan Walking Club, saw an 11 kilometer loop completed, exploring around Mt St Gwinear and Mt St Phillack.
Nine walkers enjoyed a day of spectacular scenery, clear skies and great company.
After meeting up in Erica, where snowshoes were hired, the group continued to St Gwinear car park. Although the trail was initially muddy with light dusting of snow, the snow depth increased and soon snowshoes could be used.
At the top of Mount St Gwinear (1506m), morning tea was enjoyed, with thermoses offering a welcome cup of hot tea.
The summit is marked by a cairn of boulders and offers a view of the Thompson Dam.
From there it was up to the junction at Rock Shelter, before turning right and onto the Australian Alps Walking Track (AAWT).
Next was the summit of Mt St Phillack (1556m). Located on the plateau of Baw Baw, it is the highest point of this plateau.
With views obscured by thick gum snow, the decision was made to continue the short distance to the saddle of Mount St Phillack, where the satisfied group dined under gum snow and clear skies, and admired the distant mountain range.
After lunch it was back on the AAWT, before turning on a little known track, over some gently flowing creeks, then back to St Gwinear car park – and the donut van.
The walk featured scenic landscapes, thick stands of snow gum, mushrooms, scalloped branches of lichen, and birdsong, including a few active lyrebirds.
All agreed that the day had been spectacular, skilfully led by one of the club's many experienced hikers. One walker cited the many joys of being part of the club, including being able to see places he wouldn't usually go.
The BCWC organizes regular walks and welcomes guest walkers, with the website having full details.
Maffra Rotating Barbecue
THE Maffra Rotary Club BBQ will take place at Woolworths tomorrow (Saturday 13th August).
It is now a regular event on the second Saturday of every month.
The barbecue will operate from 10:00 a.m. to 12:00 p.m.
Come get your sausage and help Rotary support the Maffra community.
It looks like we're not just feeding the human population!
You can be part of Community Corner
IF you are a community group and would like to post information please feel free to email Liam Durkin [email protected]
The deadline is COB Wednesday to appear in the Friday issue.
Sale and District Orchid Club Vice President and Life Member Peter Ayres prepares for the 2022 Spring Show. Photo: Contribution
Briagolong Art Gallery recently had a stock refresh in its East Space gallery shop. Photo: Stefan Bradley